Large Hall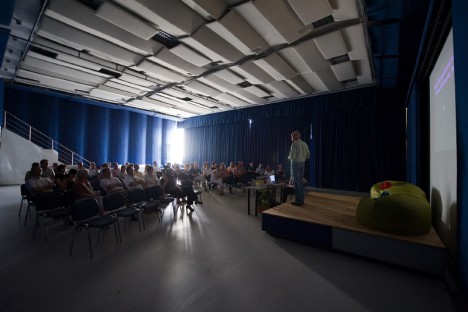 Vir: Aoutphoto
This is a 210m2 large and spacious hall, with a 5m high ceiling. The hall is acoustically isolated and equiped with ceiling pylons that cary all electrical and lighting instalation. The hall also includes a service lift ( 3t ) , plus audio and video connection with an audio recording studio.  

This big hall is perfect for photo and video shoots, audio recordings, business meetings, workshops and other events.

If you would like to make a reservation, please fill out the form below.